Mato Seihei no Slave
Mato Seihei no Slave
Alternate Name(s):

 Mato Seihei no Slave

Author(s):

 Takahiro, TAKEMURA Youhei

Genre(s):

 Action, Adventure, Drama, Ecchi, Fantasy, Shounen

Type:

 Manga

Released:

 2019

Official Translation:

 Yes

Status:

 Ongoing (Scan), Ongoing (Publish)

RSS:

 RSS Feed

Description:

Otherworldly spaces known as "demon cities" appeared in various parts of Japan, and those who participated in the "peaches" growing there gained unique abilities, but only if they were girls. One day, a down-in-the-dumps high school boy named Yuuki Wagura suddenly gets lost at the entrance of a demon city. There, he meets Kyoka Uzen, the beautiful leader of the seven programs of the "Magical Defense Corps," who orders him to become her slave!
---
Gallery: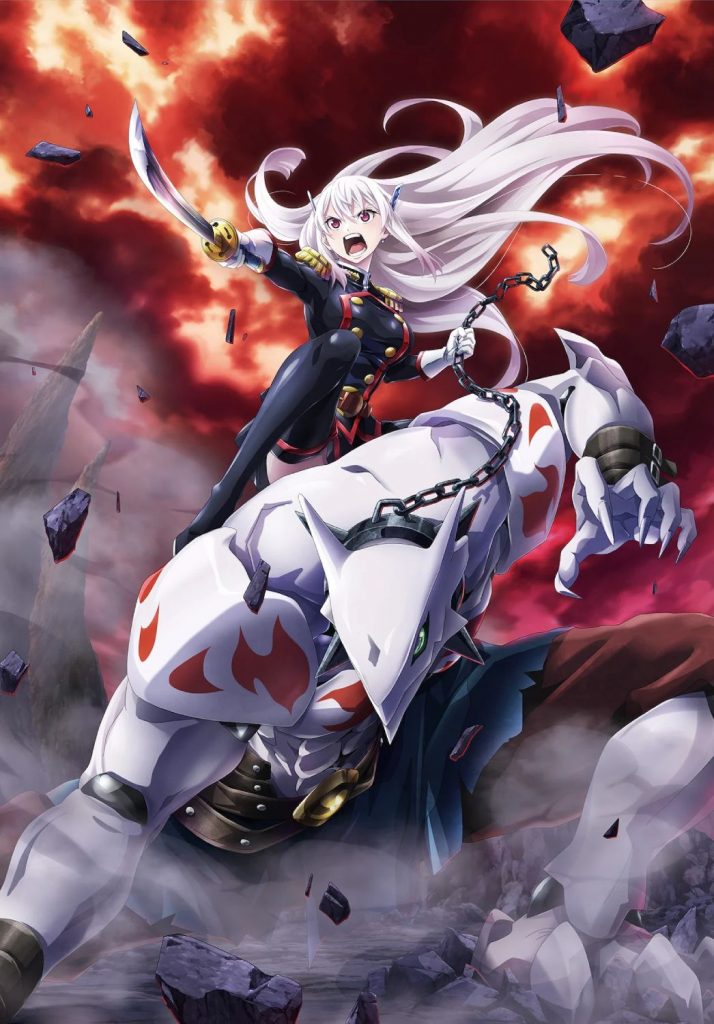 Mato Seihei no Slave Reviews:
The plot is cool, classic but still interesting, BUT too much fansevice I think this manga would have been much better if it was classified as +18, the plot do not fit with content for teenager. In the end we just have sexual content wich is censored and a classical story. If you are a grown man do not read it, not worth it.

v1ad
To put the story simply it's basically a combination of Highschool DXD and Seraph of the end. It's overall a good harem manga, with decent action and romance. The characters are pretty unique, and it's overall enjoyable. However it randomly shows boobs, and randomly covers them up and I don't really understand that. I can definitely see this getting an adaptation if they censor the boobs.

TazzyTheTiger